Our Remote Learning Offer
What does our Remote Learning Look Like?
What should my child expect from immediate remote education in the first day or two of pupils being sent home?
Whilst plans are finalised, for the first few days, children will be asked to log in to Itslearning, and click on the 'plans' section. 'The first few days' will contain a selection of learning activities that are specific to your child's year group including reading, writing, maths and one other curriculum area.
What will the children be taught at home?
All children, across the Federation, will be taught the same curriculum remotely as they would do in school wherever possible and appropriate to do so. If any adaptations are made, teachers will note on year group medium term plans and ensure, where possible, any missed opportunities are seized when back in school. Examples may include:
Nursery: phonics sessions, story time, weekly activity overview, parent videos of how to support learning
Reception: phonics sessions, maths sessions, story time, themed activities
Year 1- 6: reading, writing, maths, wider curriculum
How long can I expect work set by the school to take my child each day?
Following government guidelines, children will have work set for the following allocated hours. Suggested timings for the time will be given through the online learning platform and will include suggested breaks and lunchtimes. The platform also contains:
| | |
| --- | --- |
| EYFS | 3 hours |
| Yr.1, Yr.2 | 3 hours |
| Yr.3, Yr.4, Yr.5, Yr.6 | 4 hours |
How will my child access any online remote education you are providing?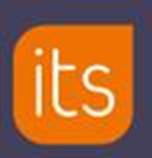 is the remote platform used for children and their families to access a whole range of teaching and learning, suggestions and support
If my child does not have digital or online access at home, how will you support them to access remote education?
Our aim is for all families to have a device and internet if needed however we recognise that some pupils may not have suitable online access at home. The following approaches will be taken to support those pupils to access remote education:
How will my child be taught remotely?
We use a combination of the following approaches to teach pupils
daily online lessons including videos, presentations, voice overs
weekly opportunities for live interaction with school staff
phone calls and video conferences on a 1:1 basis to 'check-in' and discuss feedback and progress
organisation of 'book swap' days and a chance to pick up any further resources needed
signposting a range of websites to further support the teaching of specific subjects included the school subscriptions
themed days/events linked to key dates within the period of lockdown
*NB only printed paper packs will be handed out as an emergency to ensure all children have access to quality teaching and learning
For more detailed information, Online Learning Provision Across The Brindishe Federation
What are your expectations for my child's engagement and the support that we as parents and carers should provide at home?
All children will be expected to log in start each school day by watching the 'welcome' video which sets out the daily learning or by looking at the suggested timetable for the day, feedback from the previous day and any other notices of upcoming events e.g. assemblies, key videos. Children will be expected to complete the daily lessons. Children will be asked to upload their work by 3pm in order for staff to assess any assignments set and feedback before the next day's learning.
All parents/carers will be asked to ensure the children are up and ready to learn, by 9am. We ask that children are monitored and supported throughout the day, encouraging full engagement in the learning and ensuring children take breaks away from the screen.
How will you check whether my child is engaging with their work and how will I be informed if there are concerns?
Staff will monitor the child's engagement on daily on Itslearning. Targeted phone calls will be made to explore reasons why learning is not being accessed and issues addressed accordingly for example providing laptops, internet data or inviting children to focused support in school.
How will you assess my child's work and progress?
Children will receive feedback on all the assignments set by the teacher. This will be personalised in written or verbal form and be uploaded onto the child's learning platform. Children will also have the opportunity to take part in weekly communication with the year group including fortnightly video calls with the class teacher to discuss progress.
How will you work with me to help my child who needs additional support from adults at home to access remote education?
Quality first teaching and learning will ensure that the children can access the learning but we appreciate that the levels of support some children might receive would not be possible at home. We know that his may cause difficulties and extra pressure on families, and we will work with parents and carers to support in the following ways:
flagging up different online classrooms for children to have access to more 'level' appropriate learning
individualised assignments set linked to the learning of the day
targeted 'live' sessions to ensure key interventions and support groups continue where possible from schools staff and outside agencies
face to face sessions for key children
If my child is not in school because they are self-isolating, how will their remote education differ from the approaches described above?
If a child needs to self-isolate but the majority of their peer group remains in school, children will be asked to log in to Itslearning and select the 'Learning Resources for Children Isolating at Home' folder. The work provided will be age related but may not be identical to that which is being taught in school. Catch up programmes will be in place to ensure any key learning missed is addressed when the child returns.
Online Learning Provision Across The Brindishe Federation
THE aim
During these challenging times, our Federation aim is to provide every child who is at home with the access to a full and engaging curriculum as if they were in school. Children will be encouraged, through a clearly sequenced set of lessons, to engage in every aspect of the learning building on their prior knowledge. We will encourage children to reflect on their learning and consider suggested strategies where they find the learning challenging. The teaching will be delivered through a video or voice over, allowing the children to watch high quality teaching of curriculum content, with plenty of opportunities to pause the video to apply their learning before moving on. Feedback opportunities may be sent directly to the children, via a pre-recorded message, a reply to an assignment or unpicked during the following day's lesson.
Ultimately, we want the children to be able to access their learning at home and feel proud of the work they are producing. Their connection with school is paramount.
THE tools
The children will engage in their learning through the Itslearning online platform. This will be enhanced with a range of extra platforms including Weduc, School Cloud, Zoom and Loom
THE core offer
THE teaching and learning
Welcome video at the start of each day, explaining the learning and expectations for the day
Learning set using a range of teaching styles including pre-recorded videos, voice overs and other web-based resources, allowing the flexibility our families need for each child to access the work at different times of the day, meeting the needs of both the child and other members of the household
Learning set by year group teachers, will be made available the night before, including maths, reading, writing and another topic/curriculum area
Learning will be adapted in response to previous day's learning or in response to questions raised by children. This could include revisiting, revising and extending the learning to ensure concepts are understood and built upon
Assignments linked to the learning are set and 'handed in' for the teachers to monitor and feedback on, with individual comments and next steps
Discussion feed to promote virtual 'chat amongst the class
THE targeted support
Focused feedback from year group staff to the individual assignments 'handed in' by the children
Individually set assignments for children if the 'whole class' work set is not appropriate
Live 1:1 or small group sessions to focus on key targets
THE assessment and feedback
Feedback given to assignments sent in allowing submitted to be given individual feedback from year group staff
Targeted feedback and next steps given during weekly phone calls
Morning messages to provide class feedback on previous days learning and next steps
THE keeping in touch
Teacher/Pupil' conference calls to discuss learning, progress and next steps
Check In phone calls from teachers/support staff
Live opportunities via Zoom to check-in with the class, their peers, speak to the teacher, celebrate learning and remain connected with the classroom environment
THE extras
A student page on the Itslearning platform to access a huge range of extra activities including links to websites, online resources, virtual days out and emotional health and well-being support
A parent/carer page on the Itslearning platform to access a huge range of support including parent workshops, website links and support networks available
Assemblies led by support staff, teachers and SLT to focus on the core school values, the rights of a child and to drop in some whole school tasks
Videos from a range of staff across the school including art projects, PE lessons, story telling
WORK IN PROGRESS' days added into the school term to ensure the 'enrichment' aspect of the school experience isn't lost including virtual visits, learning through play
THE evolving platform
Engagement of the children is key to successful teaching and learning.
Staff engaging in weekly reviews with SLT to ensure offer is of a high standard, feedback concerns and make any necessary changes
Monitoring of the engagement of children to assess next steps and targeting key individuals
Continue to target support through offering school places
Survey the children: what do they like/what would they change